News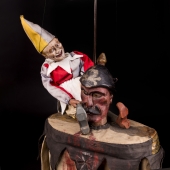 2. 11. 2018

to

1. 9. 2019
A new exhibition on the occasion of the 100th anniversary of the end of the First World War and the emergence of the modern Czech state. It represents the phenomenon of Czech puppetry on the battlefields of World War I and in...
more...
2. 10. 2018

to

3. 10. 2018
Due to technical problems we have to close the museum for 2nd and 3rd October. We apologize for any inconvenience.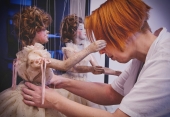 28. 9. 2018

to

12. 1. 2020
A new exhibition The Fuss About a Ballet Dancer with the subtitle What's Happening In the Restoration Workshop? opens on Friday 28th September. It was created as an accompanying exhibition for a new part of...
more...